NDIS disability care services
Our compassionate and highly trained NDIS Life Skills Coaches and Registered Nurses are located throughout Western Sydney and are ready to help you live your best and most fulfilling life.
Whether you are self-managed or plan-managed, we understand that everyone's needs are different. We involve you every step of the way and encourage your feedback to deliver NDIS support services tailored to your needs.

Our service starts with a thorough assessment and care plan developed in close consultation with our clients, followed by ongoing personalised case management.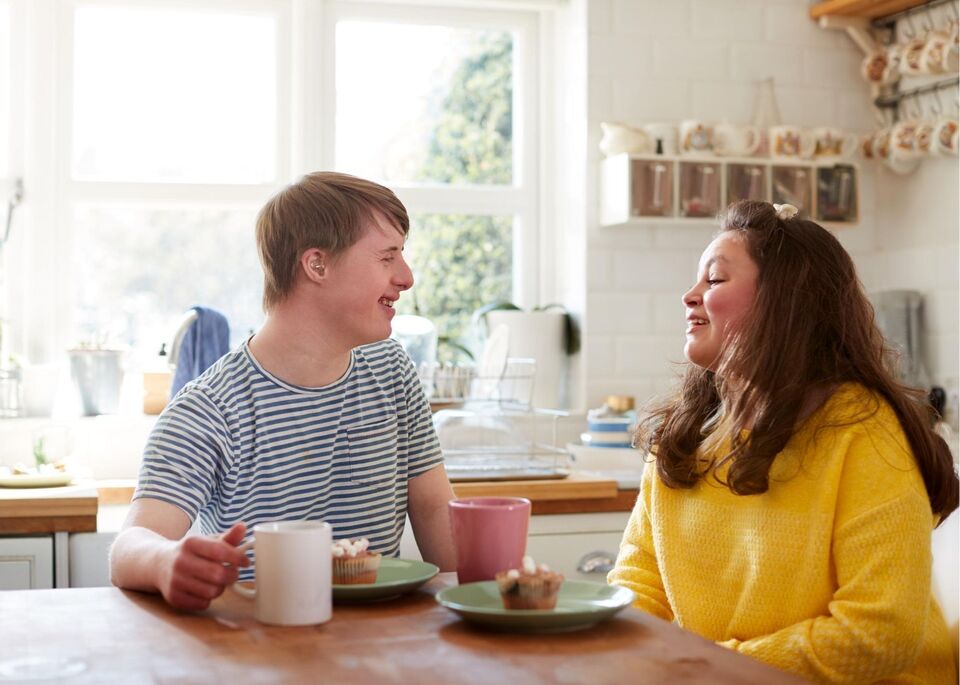 Support in your home environment
We are here to ensure you are supported in your home environment, so that you can thrive and live as independently as possible. Whether you live alone, with family or in a shared living environment, F & K Healthcare provides assistance with daily living, from personal tasks to meal prep. We also help you develop the skills of daily living, and can help you navigate your home options with improved living arrangements.

Our home-based supports include:
Assistance with daily living

Personal tasks to help you get ready for your day

Meal preparation

Supported independent living

Improved living arrangements

Assistance with daily life tasks in a group or shared living arrangement
Household tasks
Assistance with travel / transport arrangements
Participation in community, social and civic activities
Complex and clinical care support
We are here for our clients whose needs are best met by a life skill coach with specialised training. F & K Healthcare Life Skills Coaches include experienced Registered Nurses who support those with
complex clinical care
needs, including 24 hour complex support and high intensity 
specialised supports
. We can co-ordinate with other government services and community support systems to deliver seamless assistance.
Our Registered Nurses are highly-trained and deliver exceptional clinical care in your home environment. Our complex and clinical care services include: 
Complex bowel care
Enteral feeding and management
Urinary catheters
Subcutaneous injection/medication
Complex wound management
Seizure management
Social and community participation
We understand that your life extends beyond the four walls of your home. F & K Healthcare is dedicated to ensuring our clients participate fully in their local communities and can access all the local supports they need whenever they need them.
Our life skill coaches make it easy for you to attend appointments, participate in local arts, community and sporting events, and to socialise with friends and family. Our
social and community participation
supports include: 
Transport to and from outings and appointments
Support and companionship to attend events, outings, community hubs and social gatherings
Centre-based supports to learn new skills and meet new people
We work with self-managed and plan-managed NDIS clients.
Our NDIS registration groups include

:

 
Assist personal activities


 

Assist daily life tasks


 

Household tasks


 

Community nursing care
High intensity daily personal activities including seizure management


 

Assist travel / transport


 

Participate community


 

Accommodation / tenancy assistance
Want to learn more?
We work with you to customise an NDIS care plan that works best for you. So, call our Care Advisors today for a chat.